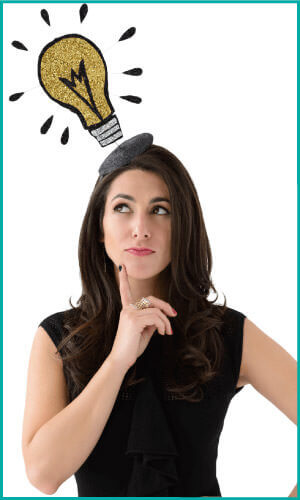 Since the start of the pandemic, the question we have most frequently been asked by college applicants is, "Should I write about the Coronavirus in my college essay?" The Common Application has provided what we interpret to be a direct response to that query in the form of a brand new optional essay prompt. The prompt, which has a maximum word count of 250 and can be found in the Additional Information section of the Common App reads:
"Community disruptions such as COVID-19 and natural disasters can have deep and long-lasting impacts. If you need it, this space is yours to describe those impacts. Colleges care about the effects on your health and well-being, safety, family circumstances, future plans and education, including access to reliable technology and quiet study spaces."
Of course, the release of this new prompt has generated new questions about how students can make the most of their essays and present themselves authentically and holistically on their 2020-21 applications. Below, we answer your burning questions and dispense tips and tricks to help applicants craft sincere and impactful responses to this highly-specific prompt.
Q: What is this question really asking?
A: This prompt does students many favors in its clarity and straightforward nature. Schools want to know how the pandemic has impacted your life and world. Some students will have very obvious ways in which they have been affected by COVID-19. If you or someone close to you has been afflicted with the virus, this is the space in which to detail the experience and related challenges. Are you immunocompromised and in heightened danger of contracting the virus? Do you have a parent who works in the healthcare system and who is not living with your family temporarily to protect you? Has someone in your family lost their job because of the economic impact of quarantine? What about your ability to access educational instruction and materials? Is wi-fi hard to come by at home? Do you live in an apartment with very little privacy and space for concentration? Be honest about how your life has changed because of the pandemic and resultant quarantine. Admissions knows that many students have been stretched thin during these challenging times and they want as much context as possible to help them evaluate your application in a fair light.
For students who have not faced the circumstances above, keep a few things in mind when approaching this prompt. It goes without saying that all students' lives and modes of operation have been impacted by the pandemic. What you want to avoid in your response is elaboration on the obvious. Pretty much all applicants have endured the challenges of transitioning from in-person to online learning. They have all adapted in one way or another to the shifted schedules, truncated curriculums and imperfect grading metrics. What admissions wants to know is, how did you respond to these enormous shifts in learning and lifestyle?
Did you take the initiative to form a study group with five of your classmates to review class material for an extra hour each day? Have you started to deliver groceries to the elderly and other at-risk populations in your community in place of your usual in-person volunteer work at a nursing home? If you are an athlete, what does the abrupt end of your sports season mean to you? How have you been working on your own to stay in shape and mitigate that sense of loss? What have you committed yourself to accomplishing off the court or field instead? There are many opportunities to showcase your resilience and determination in the face of one of the greatest challenges of our lifetimes. Show admissions that you haven't given up and that COVID has not dampened your will to succeed.
Q: Does this mean I can't write about COVID-19 in my personal statement?
A: Yes. And no. It certainly should not be the core focus for most students. Before the pandemic, you spent sixteen or seventeen years on this earth engaging in meaningful activities, following your curiosity and building yourself into the complex and ambitious human you are today. Don't allow yourself to be defined by this crisis. You are, and have always been, so much more than just a person who has lived through an epidemic. (Not that living through an epidemic isn't impressive.) Of course, some students will have experiences during quarantine that are truly worth the personal statement's full allotment of 650 words. And inserting a line or two in your essay about how your actions during quarantine are reflective of your core characteristics and goals could be very powerful. But it is important to keep in mind that you are trying to distinguish yourself from similarly qualified applicants, and one of the things you definitely all have in common is having weathered the challenges of this epidemic. So unless you have a truly unique take on COVID-19 and how it has impacted your life, think about who you have been, not just since March, but in all the months that have come before quarantine. When your friends and family think about what makes you you, what qualities might they highlight? What are the accomplishments and challenges that have driven your ambitions? Who do you want to be when the epidemic finally ends and we settle into a new normal? These are the kinds of messages you should try to convey in your personal statement. And with the addition of the new prompt, the Common App has made it easy for you to separate stories about COVID-19 from everything else you've lived through and worked for.
Q: Is this prompt really optional?
A: We here at CEA believe that, with very few exceptions, almost no prompts are truly optional. Why would you sacrifice another valuable opportunity to speak to admissions in your own voice and relay your experiences, motivations and aspirations? This new prompt is especially valuable in the current climate. It's hard to believe there is a student out there that won't have something to say about how COVID-19 has impacted their lives. Additionally, as mentioned above, writing about the pandemic in this space frees you up to relay something that represents you more completely in your personal statement. Plus, once you start drafting, you'll find that 250 words isn't very many words at all. We guarantee you will fill up that space in no time, and any information you are able to share with admissions about this time in your life will only help them better understand how you can be an asset on campus in times of crisis and otherwise.