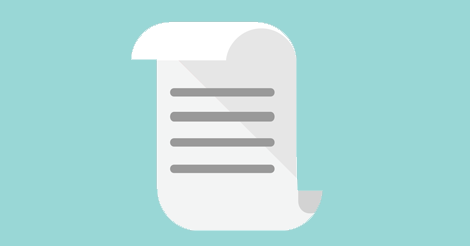 There was a tie for Second Runner-Up in CEA's Bragging Writes college essay contest. We just couldn't decide between Ha Hoang's creatively-paced piece "The Tear Catalyst" and Eva Su's tale of accidental entrepreneurism. Both essays find creative ways to connect personal experiences with global issues and communities, either in their structure or content. This fall, Ha will attend Washington University in St. Louis, and last we heard from Eva she was deciding between UC Berkeley and NYU Stern Business School.
Ha Hoang
D-Day: The Beginning
A single tear rolled down her cheek. I stopped, too afraid to move an inch, too nervous to comprehend what was happening. She began to tremble and convulse in her seat, the pain hitting hard. At first, the doctor stiffened when he noticed the wet trails down her face, but then took a breath and continued to inject the remaining anesthetic into her mouth. After minutes had passed, she excused herself from the room, and I let out a breath. To the professional, pain like this was a daily routine, but to me, my state of mind had been altered, and my career's catalyst, a tear, had initiated what would become my life-long drive.
T-50 Days: Burgeoning Interests
In the past years of my life I have been exposed to situations regarding dental hygiene and its effects on an individual's well-being. My father, for example, has had poor dental care resulting from weak dental hygiene education in his home country Vietnam. Because of this, his teeth have decayed and severe plaque has built up over the course of his life. My mother was even in pain for a month's time before I finally convinced her to contact our family dentist to have an extraction. In both instances, my parents were not educated in even basic dental care. I realized then that oral health education could not just be a problem in my family, but the community as a whole.
With this, I began to acknowledge my interest in research. I learned that the first signs of disease and cancer can show up in the mouth, and early detection of these potentially harmful illnesses can increase the vitality of individuals. Feeding my brain with this newfound knowledge excited me, but in time, I realized that I didn't just want to know the material, I wanted to experience it.
T-7 Days: Feelings of Angst
A mixture of nervousness and fear accompanied me throughout the days before my start at UMKC Dental School's Auxiliary Dental Assistant Program. Something inside me questioned my curiosity of dental education. I admit, I was terrified that once I looked inside someone's mouth I would be disgusted and would lose interest. Would I grow to despise the sound of a drill? Would my mind be bored of watching fillings all day? My lack of clinical experience showered me with worry and doubt. I had cast a picture-perfect career in my head, but who was to say the clinic floor was what I had imagined? These thoughts plagued me in the days leading up to the orientation, but I was determined to make my experience count.
T+10 Days: The Change
As I stood next to the distressed patient and watched her doctor continue anesthetizing her gums to prepare for a filling, I realized that dentistry is not just about educating the patient on standard dental hygiene. It's not focused on technicality, "mind-numbing articles," or the like. It's reassuring the patient. It's having confidence even in tough procedures for the patient to trust you. It's knowing that whatever you perform, whether it's just scaling and root planing or performing an extraction, the patient's life is affected one way or another. It's that a tear can make a difference. This realization has, in itself, set me into a deeper path of understanding patient care.
T+∞ Days: Enlightenment
As I continue my journey towards becoming a respectable dentist that will provide life-enhancing information to individuals, I will look back on my defining stimulus at UMKC Dental School as aiding me and allowing me to understand the true meaning of patient care and dentistry. With no doubt, I am confident that my interest in the dental field will guide me to shape the future of my dental career and the community's dental health care through learning the oral provisions, reducing the potential pain, and even drying the unwanted tears. -Ha Hoang, 2015
Eva Su
People around the world are wearing my clothes right now.
How did this happen? Well, it began one rainy Saturday afternoon as I was cleaning the guest bedroom, an area that had become more of a storage room than anything else. The floor was littered with stacked boxes, filled with forgotten about knick-knacks and outgrown clothes. As I sorted through the piles, it had dawned on me that many of the items that my family had deemed useless, could actually be sold, and the profits used to fund my school trip to Europe that summer.
The first item I pulled out happened to be the white dress I'd worn to my first grade graduation ceremony. Smoothing it out, I took a few photographs and listed it on my mom's eBay account. I set the price fairly low because to me, any amount gained was better than letting the dress sit in the box collecting dust.
The item spent a week on eBay and ended without a single bid. Selling was more difficult than I had imagined! Perhaps my price was too low and shoppers thought it was reflective of the quality and condition of the item. With that in mind, I doubled the starting price, and re-listed it. Another week went by, while my dress looked more dismal as it remained in the box.
Determined to not let my dreams of Europe escape, I decided to do some research. I browsed eBay for similar items, read articles about marketing, and even tried selling other clothes.
However, it wasn't until I read through my unsold description again when it clicked for me. What I had written was completely told from my point of view, not a prospective buyer's. The description stated, "White dress, Girls size 6, Doesn't fit me anymore". Nothing in that description made my dress stand out from the other 50,000 dresses listed online, so I asked myself, "What made my dress different from theirs?"
For starters, the brand of the dress was NEXT, a European chain that isn't available in the United States. Also, the dress was adorned with handmade lace and was in pristine condition, as I had only worn it for a few hours.
I typed up a new description and read it aloud, "Beautiful Girls Lace White Dress, NEXT brand-not sold in the United States, Fully lined, Perfect for a little girl's graduation or Easter, Delicate handmade lace adds a feminine touch, Excellent condition – no stains, holes, or rips, Great deal – originally $49.99, From a smoke-free environment, Fast shipping!" I also took close-up photographs of the accents I'd just mentioned and re-listed it.
An hour later, my phone buzzed with the first bid coming in! Soon after, several more notifications popped up, and by the end of the week, my dress had 29 bids. With that success fueling me, I listed three more items that week with all of them being sold. Some of my favorite sales were selling my first pair of tap shoes to a girl in India, my pre-loved debate blazer to Marisa Buchheit (a.k.a. Miss Illinois 2014), and ten empty toilet paper rolls for craft projects to an artist in Australia. I have since sold to all fifty states and five other continents. With those sales came reviews, and I have received an overall rating of 100% positive feedback.
I did go to Europe that summer, but it was not the key experience I gained through selling on eBay. I began to see the events and situations in my life in the best light by highlighting the positives – beautiful lace, uncommon brand – and downplaying the negatives – loose threads, pilling.
The experience has taught me that anything has the potential to transform from being useless to something valuable. And with this new outlook, I am excited to see where my determination and preserving attitude takes me. -Eva Su, 2015