Episode 1: Why Does The College Essay Matter?
Get an introduction to the overall application process and learn how you can use the admissions essay to set yourself apart from other applicants.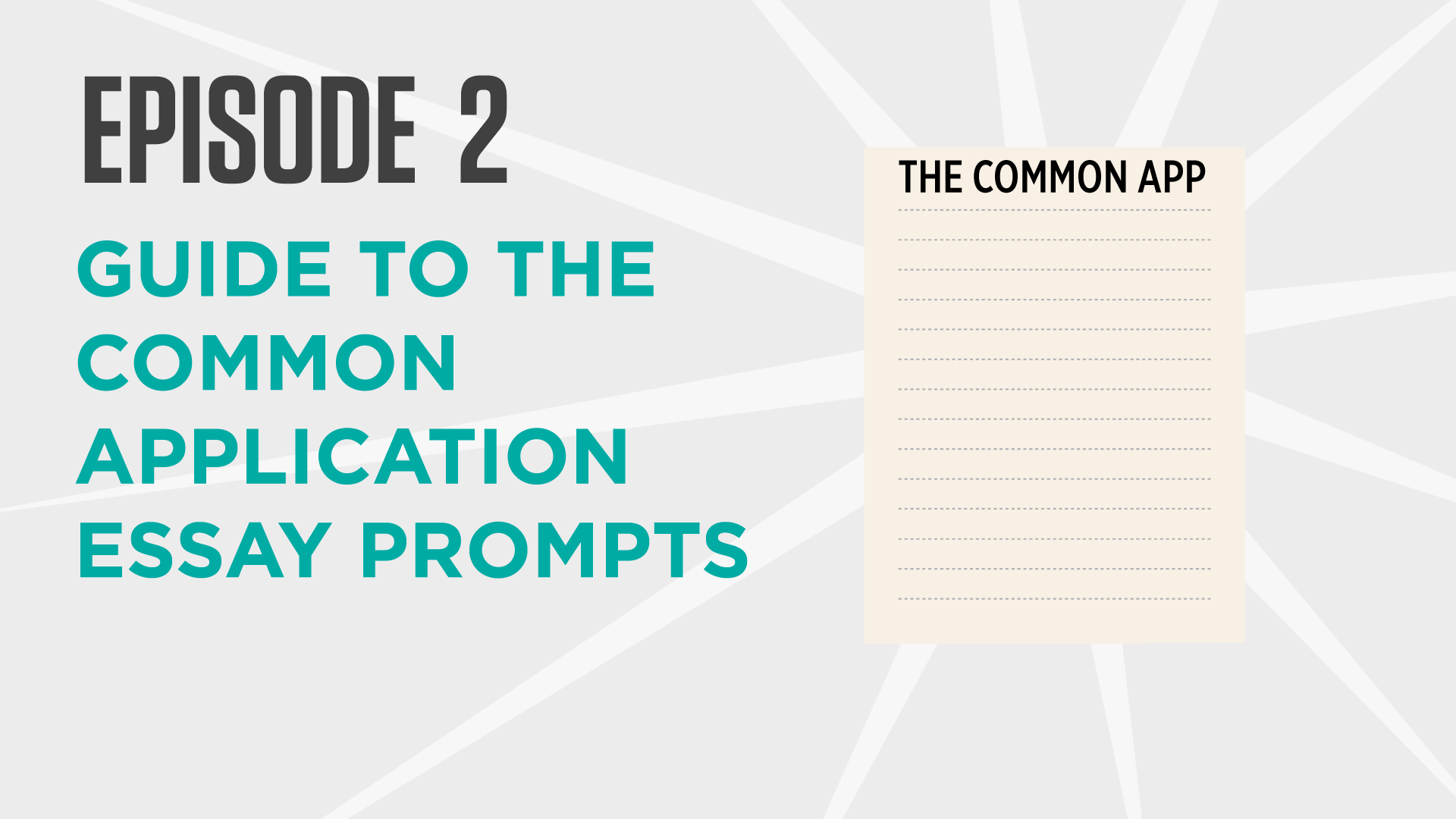 Episode 2: Guide to the Common Application Essay Prompts
Get to know the Common App essay prompts, including helpful tips and clues as to what these questions are really asking you.
Episode 3: Finding the Magic Topic
Discover brainstorming tactics that will help you unearth your most compelling topics and put novel twists on classic subjects.
Episode 4: Writing Your Heart Out
Learn how to get your raw ideas on the page before identifying the patterns and gems in your freewrites. It's the first step to organizing your thoughts.
Episode 5: Sculpting Your Story
Prepare to craft a gripping narrative and learn how to fill it with meaningful details as you sculpt your freewrites into a story.
Episode 6: The Final Polish
Refine your work to perfection with these essential techniques for editing, proofreading and polishing up your final essay.
Episode 7: Guide to the Supplemental Essays
Learn how to decode and systematically conquer the most common types of school-specific supplements and use these assignments to your greatest advantage.
Episode 8: Managing Stress and Writer's Block
Develop skills for managing your stress and time during the essay writing process so you can perform at your very best.
Episode 9: Learning from Real Essays
Examine stellar examples of admissions essays written by real students who secured admission at top-tier schools. You will learn how to use the work of past applicants to inform your own process while avoiding the comparison trap.
Episode 10: Top 10 Dos and Don'ts
Digest all you've learned with a comprehensive recap that reinforces the most common tips and traps of college essay writing.
Episode 11: Guide to the Coalition Application Essay Prompts
Learn the ins and outs of answering this year's prompts on the less commonly used, but ever present, Coalition platform.